Back to Events
Event Details
We are looking forward to the 30th annual GAA Meeting, and we hope you are as well!
Register now!
The meeting will be held at the beautiful Ritz Carlton in Amelia Island and you do not want to miss out!
Plan to attend the 2020 GAA Annual Meeting to enjoy team building, networking with other industry professionals, listening to engaging speakers, and some relaxing beach time.
July 29 - Last day to cancel GAA Conference registration for full refund (Property Management registrations only)
August 7 - Discounted room block closes at the Ritz Carlton
August 21 - Registration closes
August 31 - Last day to cancel room reservation at the hotel
GAA staff and volunteer leaders are continually monitoring the Covid-19 pandemic and most recent trends across the state, region, and nation. We are currently planning to host the 30th anniversary GAA Annual Meeting as scheduled, September 9-11 at the Ritz Carlton Amelia Island. The states of Georgia and Florida have both been slowly easing restrictions over the past several weeks, re-opening the economy and paving the road for our next normal. We will continue to monitor the situation as it develops and will ensure that we have proper precautions available as dictated at that time. Please remember that this situation is very fluid and can change very quickly, as we have certainly seen over the past three months.
The health and safety of our members and guests is extremely important to us. Again, our current plan is to host a phenomenal conference in Florida the second week of September, and we hope to see you there!
Agenda
September 9
10:00 AM - 4:00 PM

Registration Desk Open

1:30 PM - 3:00 PM

Session 1 - GAA is on FIRE!

Fast-paced session, learning about a variety of topics from your peers. Always a crowd favorite!
5:30 PM - 7:00 PM

GAA Chairman's Welcome Reception

September 10
8:30 AM - 4:00 PM

Session 2 - Tyler Enslin - Mastering Your Memory

The human brain possesses an incredible amount of power to store and recall information. Learn how to fully access this ability.
10:45 AM - 12:00 PM

Session 3 - GAA Info Session

Industry Update, GAA Hall of Fame Induction & NAA Update
12:30 PM - 1:30 PM

GAA Board of Directors Meeting

Invitation Only
2:00 PM - 3:45 PM

Session 4 - GAA Round-table!

Peer to peer discussions are the best, and what better opportunity to learn from each other? Join these round-table discussions where we discuss & share how we are dealing with the chaos of 2020 while still focusing on the mission.
5:30 PM - 6:30 PM

GAA Evening Reception - Presented by our Pearl Sponsors

Celebrate 30 years with us by wearing white, pearls & sipping on a signature pearl cocktail!
September 11
10:00 AM - 11:30 AM

Session 5 - Lowell Aplebaum, CAE - What We Have Learned: Preparing for the Next Normal

Lowell Aplebaum, CAE is an industry thought leader and strategic planning expert. We do not know what the next normal will be, but we can prepare our organizations to be nimble enough to adjust and pivot as needed.
For More Information: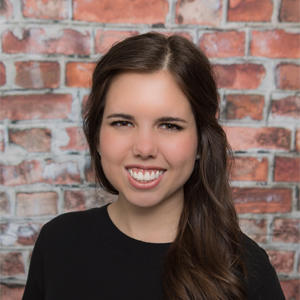 Joy Favara
Georgia Apartment Association
THANK YOU TO OUR 2020 SPONSORS!